These are all good
links for looking for
JOBS

and the others for
SHIPS FOR SALE

LAST UP-DATED:

Feb. 10., 2001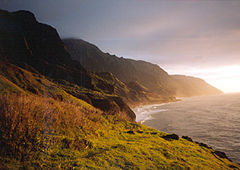 If you happen to find a new GOOD link
please
TELL ME.
JOB LINKS
New DONPEDROS VISIT THE NEW DON PEDRO SITE
Merchant marine jobs ! Go to "Employment" and check "Crewing Agents".
Plenty links! Some links are out of date and some are for East European ziticens, but you find a few good ones also.
Especially for Lithuanians! I know one Indian who got a job from this one.
JOB SITES and ships-for-sale
Marine Global Net Choose CAREER CENTER in the top bar.
Ships-for-sale Continuously up-dated. Includes possibility to make your own job advert for free.
SHIPPING DICTIONARIES Check the links ! There are many funny dictionaries, but this link have dictionaries both for SHIPPING PROFESSIONALS and amateur sailors. Here you can find the correct word for "cod`s liver", for instance in Icelandic or Portuguese!
More ships-for-sale Quite good.
More maritime jobs! This maritime "job exchange" is situated in LATVIA, but they accept all experienced professionals. Anyway it is a very good site ! You can advert yourself for free or you can ask for full service. If you want to place your name with them, APPLY for their FORM separately. For good service you have to pay.
The site includes a photobase of 3.000 shipphotoes and names of 1789 shipp owners/management companies, with e-mail adress to several.
Travel by CARGO ship ? TRY!! ARE YOU COMPLETELY NEW TO SEAMEN`S LIFE? It`s still possible to travel on cargo ship.
Something special !! Do you know about sailing? Do you like Caribbean? Then TRY THIS.
A really nice site! You need Photo-Flash to enjoy it.
GIBRALTAR A NEW place to register your ship.